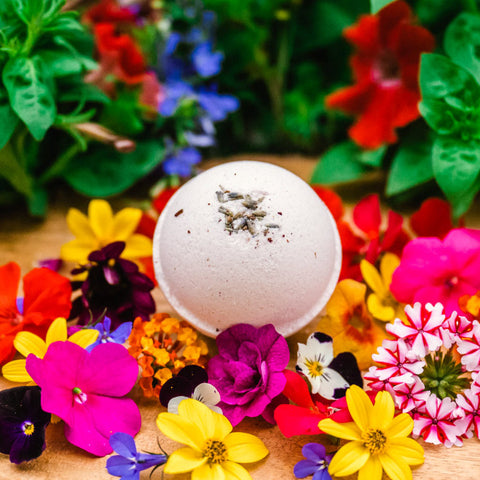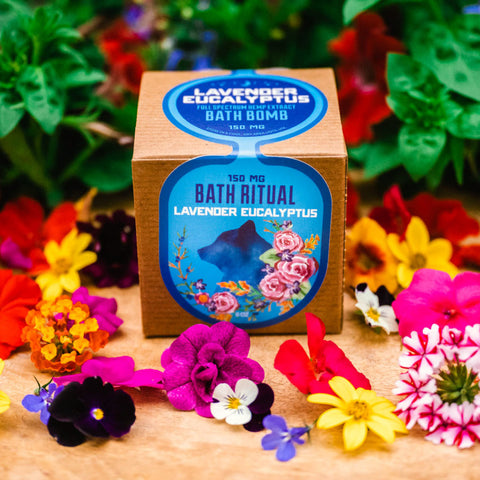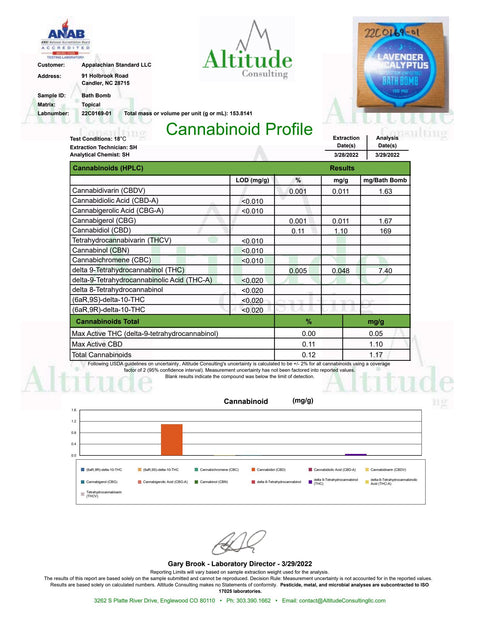 Appalachian Standard
Lavender Eucalyptus Bath Bomb
Our NEW Lavender Eucalyptus Bath Bombs with Hemp are here and so is the Relaxation Station baby!
This Bath Ritual babe turns your tub into a spa-like think tank of rejuvenation. Restore your bod with this baby-pink bath bomb as your bath turns into a fizzy fountain of delicate white goodness. Plus, these babes have 150 mg of Full Spectrum goodness for ultimate bod and soul relaxation! The sweet, sweet scent and tingling sensation of Lavender Eucalyptus melts your skin into ULTIMATE bliss. We take relaxing very seriously around here, ok? And these Infused Bath Bombs are about as serious as you can get.
Best way to relax? Pair this babe with a pre roll or vape from our extensive list of Indicas, made to soothe your soul. We recommend Cherry Uno and Suver Haze!
Take your skin care up a notch with our luscious Spa Bundle and Summer Body Care Bundle!
Each package contains:
1 - Lavender Eucalyptus Bath Bomb with 150mg Full Spectrum Hemp Extract
Ingredients:
Baking soda, Cream of Tarar, Kaolin Clay, Sodium Lauryl Sulfoacetate (SLSA), Polysorbate 80, MCT Oil, Ethanol, Ctric Acid, Full Spectrum Hemp Extract, Organic Fragrance Oil
Interested in learning even more about hemp babies and our stoke sticks? Check out our Instagram and Twitch for more information on upkeep and how-to's with your Hemp kits!
Disclaimer
This content is not intended to be a substitute for professional medical advice, diagnosis, or treatment. Always seek the advice of your
physician or other qualified health provider with any questions you may have regarding a medical condition. No guarantee of passing a drug test.
All hemp products are grown without pesticides.