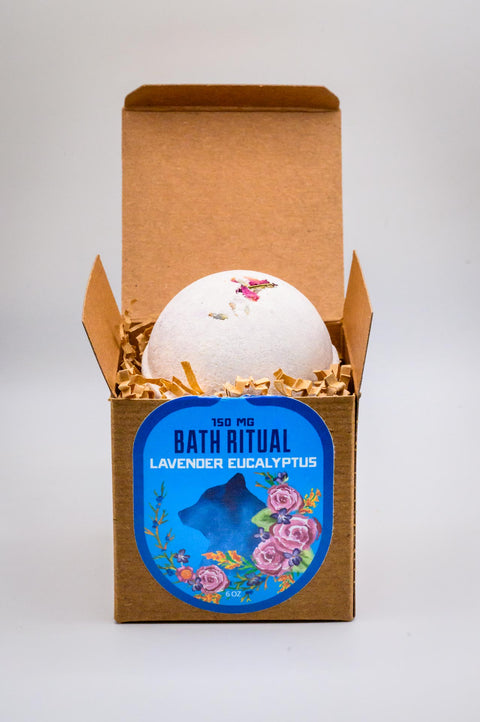 Appalachian Standard
3 Step Spa Bundle
The 3 Step Spa Bundle gives you an opportunity to pamper yourself because no one can do it better than you. This bundle is what all the farm babes are using (yes even Lauren and Momma!). We think it's so important to unwind, relax, and treat yo'self and nothing does it better than this set. Each hemp-infused bundle includes:
Lavender Eucalyptus CBD Bath Bomb: Ready to run the most relaxing bath ever? With 150 mg of hemp and lavender eucalyptus fragrance, our CBD Bath Bombs are the perfect treat after a hard day's work.
Sugar Scrub CBD Body Polish: Our 8 oz 500 mg CBD Body Polish is a dream for your skin. Brown sugar and Epsom salt pair with botanical goodness like lavender and chamomile to gently exfoliate and revive dull, dry skin.
For the Love of Flowers: This is heaven in a bottle. Looking for that moisturized, relaxed glow? Look no further. Cinnamon, sandalwood, damiana, rose, and more all swirl into the most heavenly oil to bless your skin.
We recommend starting your at-home spa day with a bath and the bath bomb, then using the body polish for exfoliation, and finally the body oil for a glowy feel. Start a relaxing hemp journey with the 3 Step Spa Bundle today.
Interested in learning even more about hemp babies, and elevating the vibe? Check out our 
Instagram
 

and
TikTok
.
Disclaimer
This content is not intended to be a substitute for professional medical advice, diagnosis, or treatment. Always seek the advice of your physician or other qualified health provider with any questions you may have regarding a medical condition. No guarantee of passing a drug test. All hemp products are grown without pesticides.