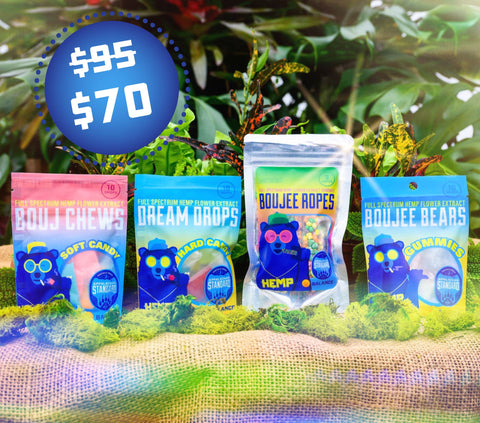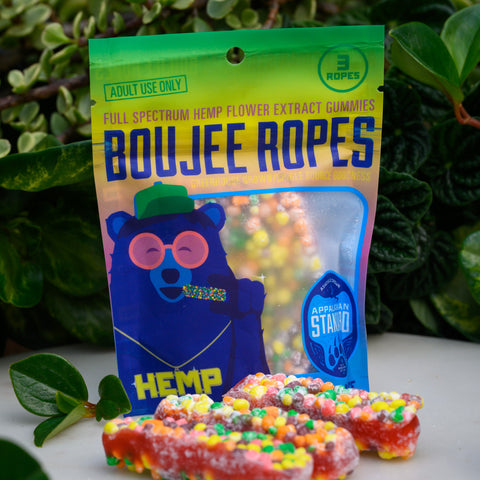 Appalachian Standard
CBD Candy Bundle
Call it the best bundle of all, the CBD Candy Bundle has every. single. one. of our incredible main-stay CBD candies.
The CBD Candy Bundle features:
The CBD Candy Bundle is the real deal. $95 value for $70?! Who does Mr. Boujee Bear think he is?!
Protect your gummies and candy from the heat!

We recommend purchasing insulated packaging insulated packaging with this bundle. If you do not purchase insulated packaging, then you may not be eligible for a Customer Service Claim for your melted gummies and candy.
Interested in learning even more about hemp babies, and elevating the vibe? Check out our Instagram and TikTok.

Disclaimer
This content is not intended to be a substitute for professional medical advice, diagnosis, or treatment. Always seek the advice of your physician or other qualified health provider with any questions you may have regarding a medical condition. No guarantee of passing a drug test. All hemp products are grown without pesticides.