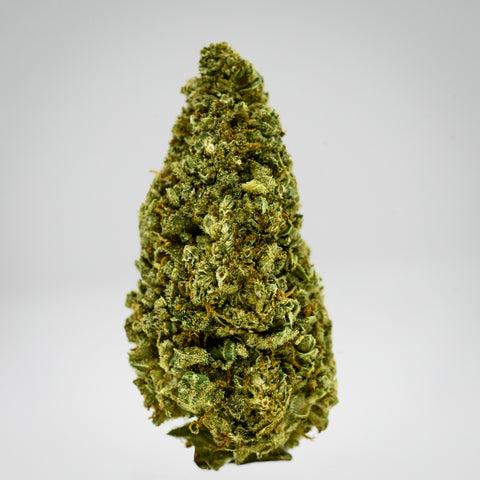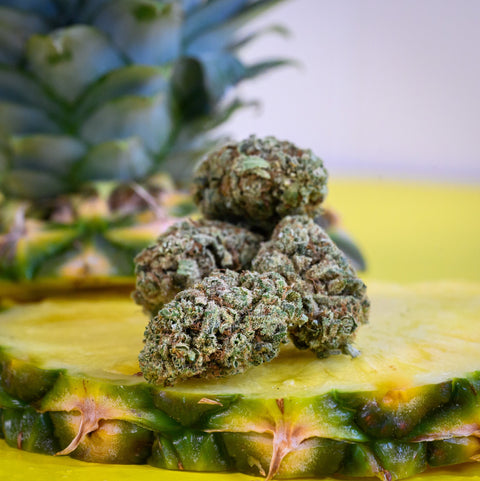 Appalachian Standard
Pineapple Kush Hemp Flower
Genetics: (Sour Pineapple x RKD)
Sour or Sweet? Pineapple Kush Flower is your temporary get-away! This sativa cultivar falls into our Invigorate collection featuring dense, juicy buds with vibrant colors of green and purple with orange pistils.
Its aroma is sweet like fresh cut pineapples with earthy undertones transporting you to an exotic tropical oasis! Great for the daytime; Pineapple Kush has potential to combat the stresses of daily life by promoting relaxation. 
Pineapple Kush delivers uplifting and calming effects,  taking you on a tranquil journey with Pineapple Kush, where blissful serenity awaits. Enjoy the refreshing flavors available as rollies and trimmed flowers.
Pineapple Kush Flower is part of our Invigorate collection…we also have Baox, Hawaiian Haze, Special Sauce and many more!
Usage and Suggested Serving
Morning-Afternoon/1 gram per day or as needed
Cannabinoid Highlights
8.72% CBD
9.54% Total Cannabinoids
Contains
THC-A
*Appalachian Standard's premium hemp flower is third-party tested for quality and purity and grown without the use of chemical pesticides, making it an ideal addition to your daily routine. All products are grown and processed in-house by us, from seed to sale! 
Check out our Instagram to see more tincture and flower! For tutorials on the ladies, informational videos, and so much more, follow our Facebook!
Disclaimer
This content is not intended to be a substitute for professional medical advice, diagnosis, or treatment. Always seek the advice of your
physician or other qualified health provider with any questions you may have regarding a medical condition. No guarantee of passing a drug test.
All hemp products are grown without pesticides.