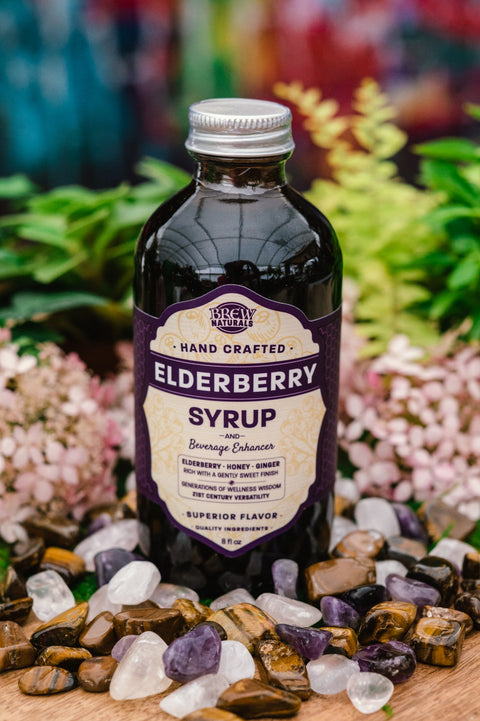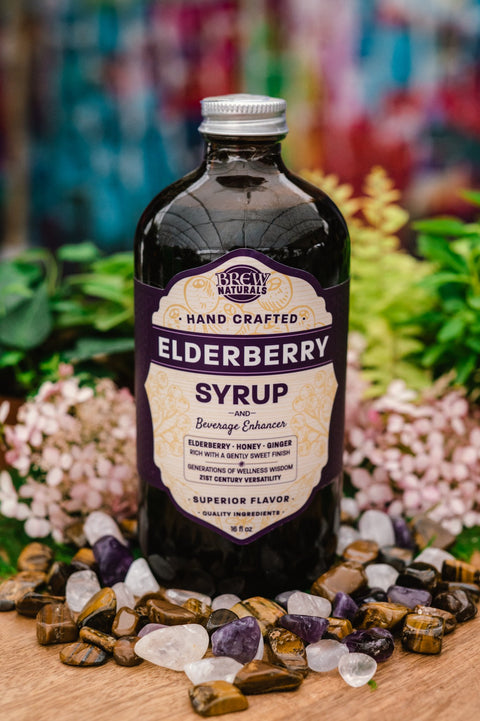 Appalachian Standard
Brew Naturals Elderberry Syrup
This Elderberry syrup is handcrafted in small batches in the mountains of North Carolina. The flavor can't be beat. It has a gentle warmth from ginger/cinnamon/clove and is pleasantly sweet. It stands alone perfectly, but also blends beautifully in a variety of applications.
Interested in learning even more about CBD, hemp, and our other products? Check out our Instagram and Twitch for more information on upkeep and how-to's with your CBD and Hemp kits!
Disclaimer
This content is not intended to be a substitute for professional medical advice, diagnosis, or treatment. Always seek the advice of your
physician or other qualified health provider with any questions you may have regarding a medical condition. No guarantee of passing a drug test.
All hemp products are grown without pesticides.