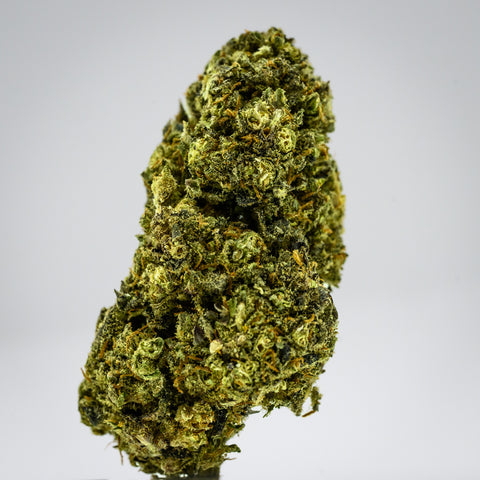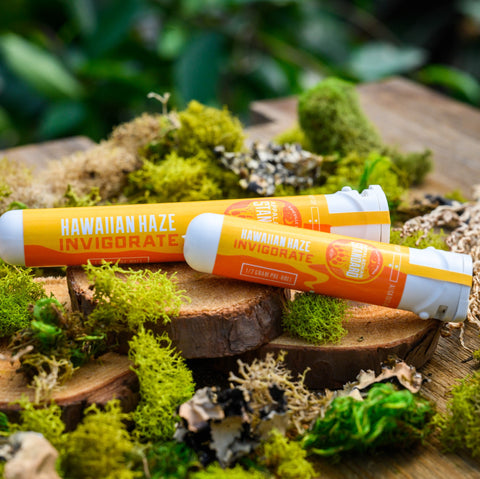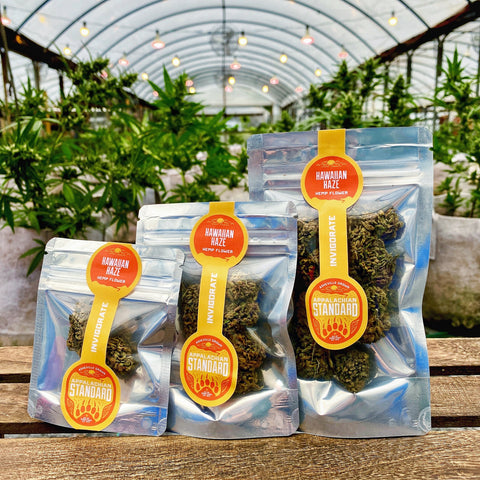 Appalachian Standard
Hawaiian Haze Hemp Flower
This vape is a tropical vacation with every puff. Hawaiian Haze is a sativa leaning cultivar in our Invigorate Collection, meaning it is well suited for use throughout the day without making the user too sleepy.
Cultivar Profile
Its buds are a sight to behold, with dense emerald greens adorned with fiery orange hairs. Notes of juicy pineapple, guava, and sweet citrus combine to create a scent that's both invigorating and soothing. It is an industry favorite cultivar and has received the following awards from major competitions:
*1st Place 2020 High Times Hemp Cup*
*1st Place 2020 Outstanding Terpenes Golden Grow Awards*
*3rd Place 2021 High Times Hemp Cup*
The dominant terpene in Hawaiian Haze, myrcene, has shown potential for helping with pain, inflammation, and insomnia, making it an excellent choice for winding down after a stressful day or for maintaining a sense of calm throughout the day. 
Hawaiian Haze's significant CBD content also offers relief for those dealing with anxiety, pain, or insomnia. Its low THC levels ensure one can stay clear-headed and focused while still experiencing soothing effects. Whether you're seeking relief from daily stresses or simply craving a mellow adventure, this cultivar will transport you to a state of tranquility and calm. Enjoy the Hawaiian breeze without leaving your living room.
Usage and Suggested Serving
3-4 puffs as needed
Cannabinoid Highlights
10.93% CBD
11.58% Total Cannabinoids
Contains: THC-A
Genetics: DC Haze "CC" x ERB

*Appalachian Standard's premium hemp flower is third-party tested for quality and purity and grown without the use of chemical pesticides, making it an ideal addition to your daily routine. All products are grown and processed in-house by us, from seed to sale.* 
Interested in learning even more about hemp babies, and elevating the vibe? Check out our Instagram and TikTok.
Disclaimer
This content is not intended to be a substitute for professional medical advice, diagnosis, or treatment. Always seek the advice of your
physician or other qualified health provider with any questions you may have regarding a medical condition. No guarantee of passing a drug test.
All hemp products are grown without pesticides.