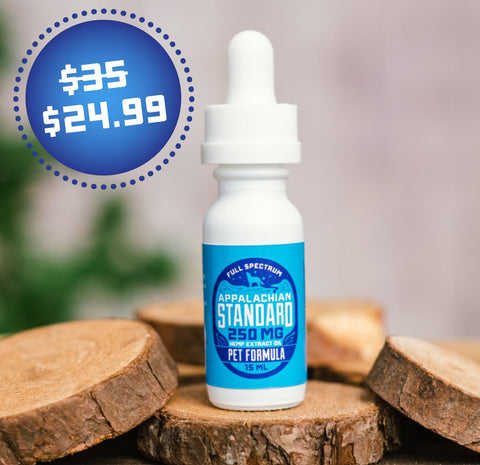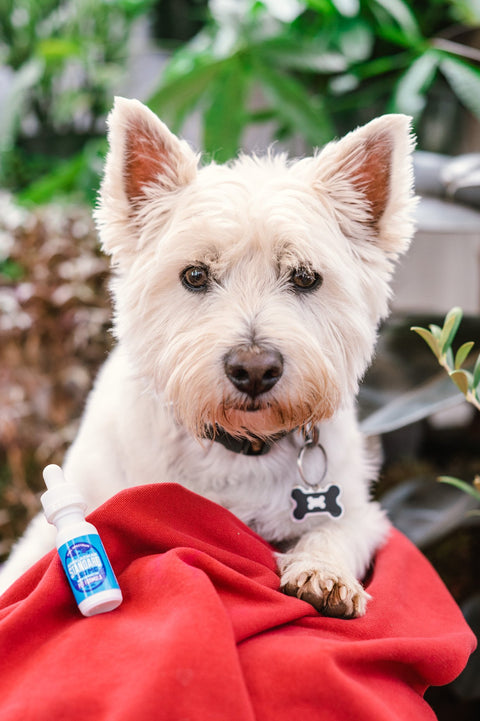 Appalachian Standard
Pet Formula Full Spectrum CBD Tincture
Day or night, our Pet Formula Full Spectrum CBD Tincture has your fur-babies' back. This tincture only contains the necessary ingredients ensuring that your animals get the sweet, sweet relief of CBD.
We use a subcritical CO2 extraction, which is the industry leading method for preserving the full spectrum of terpenes, flavonoids, and cannabinoids.
Usage and Suggested Serving
The correct dose size depends on the weight of the animal and what is being treated. We recommend starting at 1-5mg of CBD per 10 lbs of weight, evaluating results, and going up or down from there as needed.
Ingredients:
Full Spectrum Hemp Flower Extract, Organic MCT Oil (Contains Tree Nuts)
Disclaimer
We are not veterinarians, so please reach out to a trusted veterinarian for their opinion (especially if you are trying to treat a specific medical condition).
Check out our Instagram to see more tincture info. For tutorials on the ladies, informational videos, and so much more, follow our Facebook.
Disclaimer
This content is not intended to be a substitute for professional medical advice, diagnosis, or treatment. Always seek the advice of your physician or other qualified health provider with any questions you may have regarding a medical condition. No guarantee of passing a drug test. All hemp products are grown without pesticides.