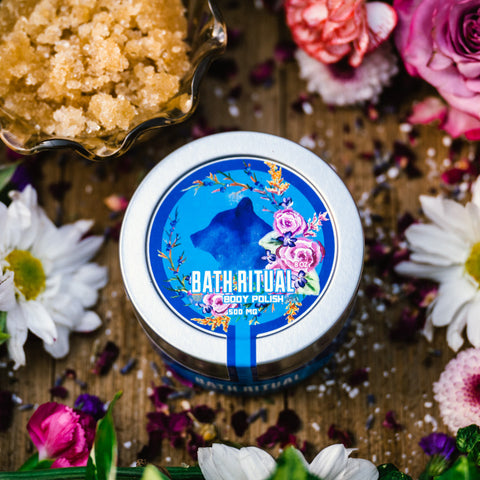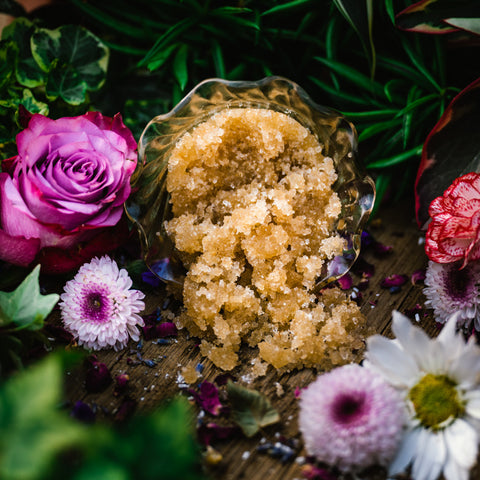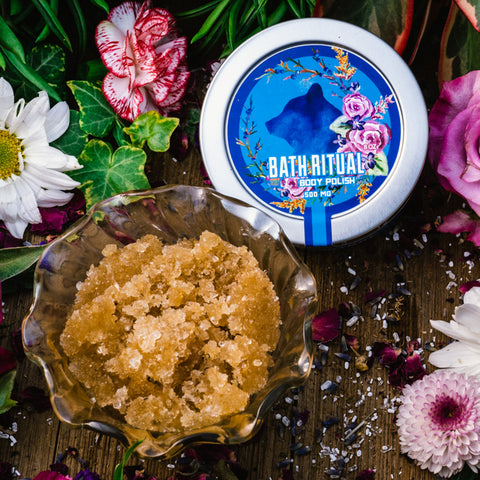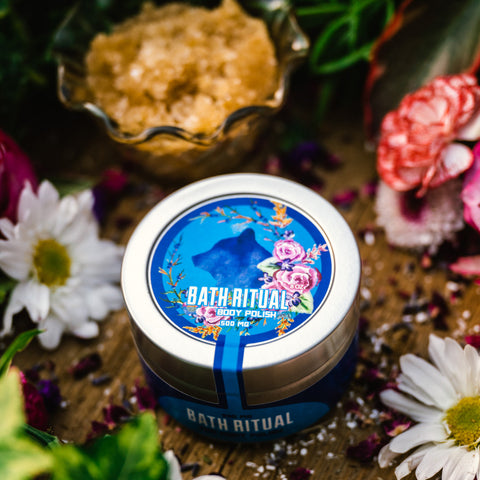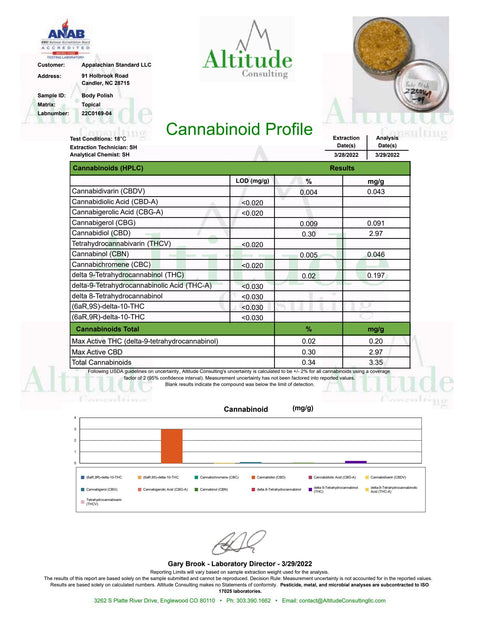 Appalachian Standard
Sugar Scrub Body Polish
Pamper yourself with our plant-based Hemp Infused Luxury Body Polish Sugar Scrub. You deserve it.
Our 8 oz, 500 mg Full Spectrum Bath Ritual Sugar Scrub is magic in a tin. Yummy chamomile and lavender combine with brown sugar and Epsom salt, to bless your bod. This luxury sugar scrub is exactly what you need for a night dedicated to YOU. Our polish not only makes your skin glow, but it soothes the soul too!
All Full Spectrum Hemp goodness soaks into your dermal layer to bring deep relief and relaxation.
______________
Want to make an ultimate evening of pampering? Grab one of our Momma's Lil Helper Pre rolls, a bath bomb, and a bouj chew (or two); draw a bath, and let the relaxation station commence! YEEHAW!!
Take your skin care up a notch with our luscious Spa Bundle and Summer Body Care Bundle!
Interested in learning even more about CBD, hemp babies, how to use spoons, and how to clean them? Check out our Instagram and Twitch for more information on upkeep and how-to's with your CBD and Hemp kits!
Disclaimer
This content is not intended to be a substitute for professional medical advice, diagnosis, or treatment. Always seek the advice of your
physician or other qualified health provider with any questions you may have regarding a medical condition. No guarantee of passing a drug test.
All hemp products are grown without pesticides.