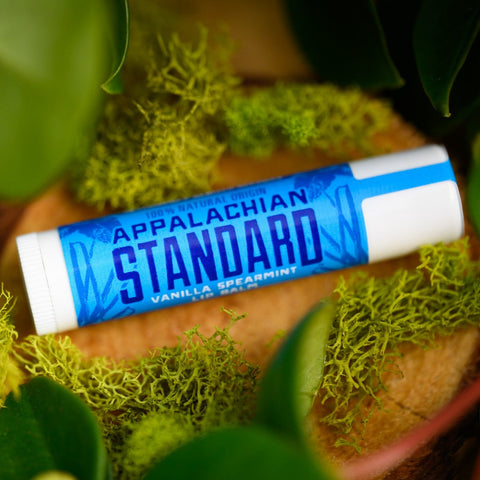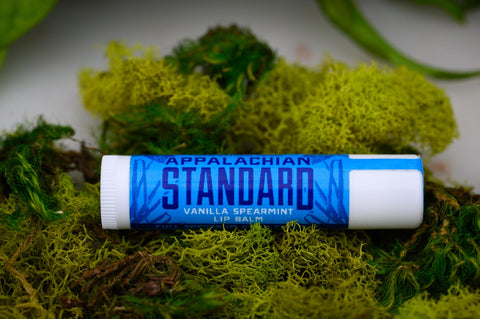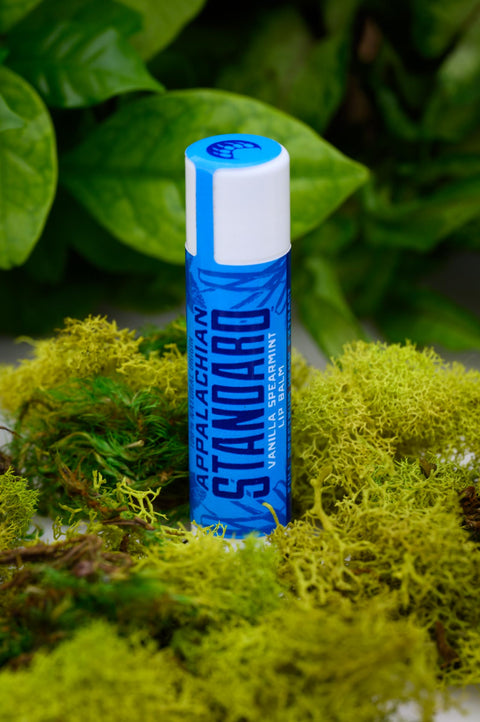 Appalachian Standard
Vanilla Spearmint Lip Balm
Vanilla Spearmint Lip Balm is here to SOOTHE THEM SMACKERS!!
Y'all. Living up here in these Appalachian Mountains is *such* a blessing, but let's be real...it's hard on them lippies. And that's OK!! Because we have some silky, delightful lip balm filled with the ladies for topical relief! This stuff is good for winter when that cold hard wind hits AND for summer when your bod is thirstin' for some sweet protection against that summer heat.
With such ingredients as beeswax, jojoba, cocoa butter, mango butter, hemp extract, vanilla, and spearmint oil (and nothing else), we wanted to create a lip balm where you could pronounce ~all~ the fixins' baby. The Vanilla Spearmint Lip Balm is a fantastic lil' lip balmy...and not just for the hemp. The vanilla spearmint is a refreshing journey of smell and feel. We really wanted to make something that was smoochable!
Take your skin care up a notch with our luscious Spa Bundle and Summer Body Care Bundle!
Interested in learning even more about hemp babies, and elevating the vibe? Check out our Instagram and Twitch for more information on upkeep and how-tos with your Hemp kits!
Disclaimer
This content is not intended to be a substitute for professional medical advice, diagnosis, or treatment. Always seek the advice of your
physician or other qualified health provider with any questions you may have regarding a medical condition. No guarantee of passing a drug test.
All hemp products are grown without pesticides.