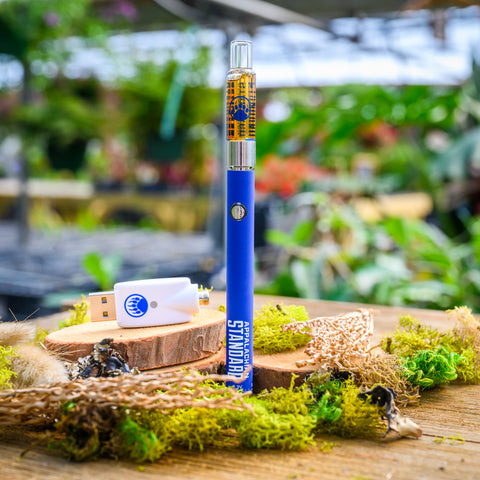 Appalachian Standard
Just the Kit - Cartridge not included
Battery and Charger Kit. Does not include vape cartridge.
SPECS:
Brand: O2
Input: DC 5V
Output: 4.2V---420mA
Type of Outlet: USB
Disclaimer
This content is not intended to be a substitute for professional medical advice, diagnosis, or treatment. Always seek the advice of your physician or other qualified health provider with any questions you may have regarding a medical condition. No guarantee of passing a drug test. All hemp products are grown without pesticides.