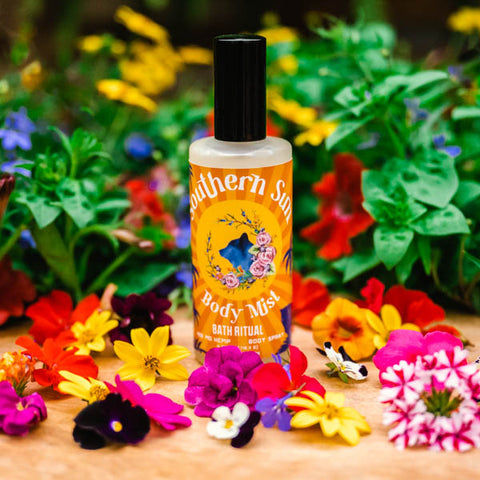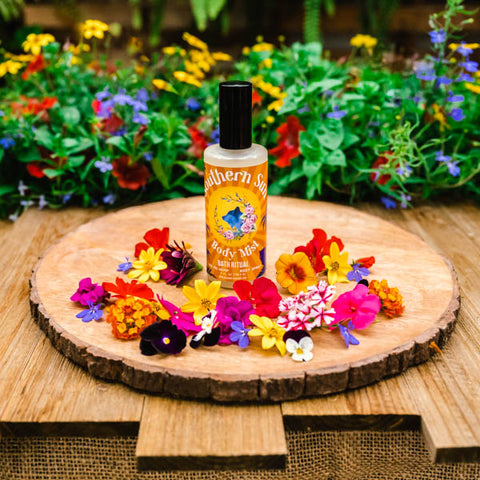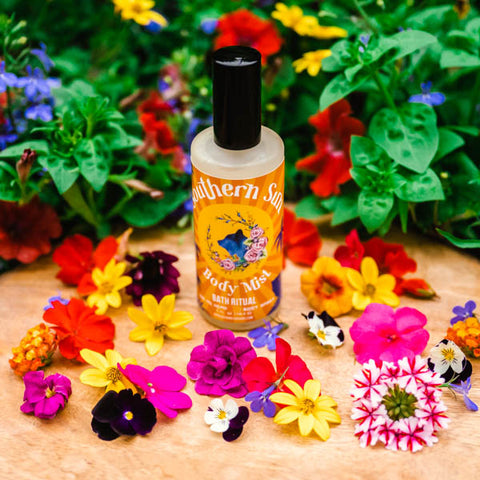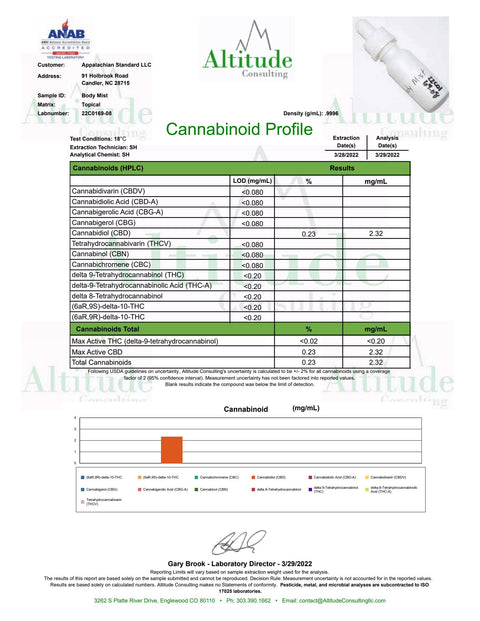 Appalachian Standard
Southern Sun Hydrating Body Mist with Aloe
Our moisturizing Body Mist is the perfect blend to refresh skin and provide gentle relief to weather-affected skin.
Stayed outside soaking up all that sunny goodness a little too long? Winter wind got your skin dry?
The combination of Aloe, Jojoba Oil, Vitamin E, and our greenhouse grown hemp is a potent blend that maximizes both relief and replenishes moisture to the skin. This blend is the perfect after-care for a long day spend outside.
We use hemp oil made from the ladies we grow right here on the farm. Our ladies are grown with love and intention, and we handcraft all of our products to ensure the highest potency and quality of plant-based skin and body care. Align with the power of nature, and give your skin what it deserves!
Use this body mist for luxurious, nourishing relief!
Spray liberally on affected skin for the perfect amount of moisture. Rub in gently and let dry. Reapply throughout the day for sweet alleviation!
Ingredients: Aloe Vera Juice, Witch Hazel, Hemp Extract, Jojoba Oil, Vitamin E, Polysorbate 80, Citric Acid, Potassium Sorbate, Natural Fragrance
Need some quality relaxation, try our Bath Bombs and Botanical Bath Soak!
Take your skin care up a notch with our luscious Spa Bundle and Summer Body Care Bundle!
Interested in learning even more about hemp babies, and elevating the vibe? Check out our Instagram and Twitch for more information on upkeep and how-tos with your Hemp kits!
Disclaimer
This content is not intended to be a substitute for professional medical advice, diagnosis, or treatment. Always seek the advice of your
physician or other qualified health provider with any questions you may have regarding a medical condition. No guarantee of passing a drug test.
All hemp products are grown without pesticides.