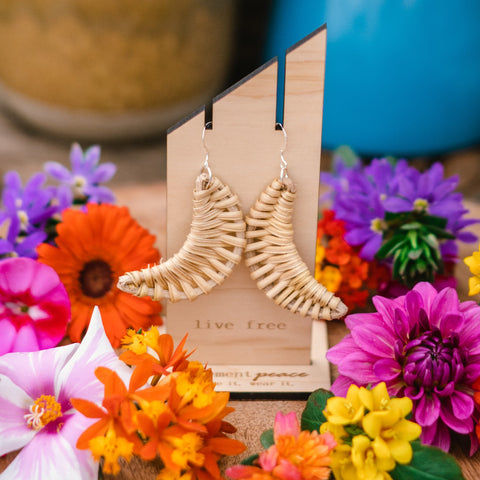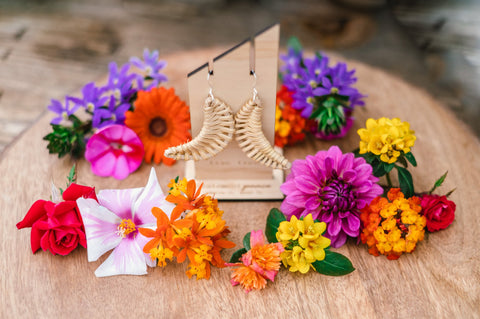 Appalachian Standard
Wicker Moon Dangles
You can't go wrong with these beauties! Wicker Moons Earrings by Statement Peace.
All the crescent moon vibes with these wicker moons.
Sterling Silver hardware. Includes wooden display.
For every piece of Statement Peace jewelry sold, one tree is planted.
Interested in learning even more about CBD, hemp babies, and elevating the vibe? Check out our Instagram and Twitch for more information on upkeep and how-to's with your CBD and Hemp kits!
Disclaimer
This content is not intended to be a substitute for professional medical advice, diagnosis, or treatment. Always seek the advice of your
physician or other qualified health provider with any questions you may have regarding a medical condition. No guarantee of passing a drug test.
All hemp products are grown without pesticides.