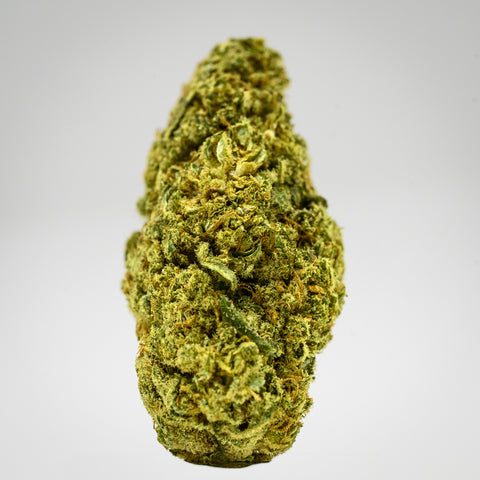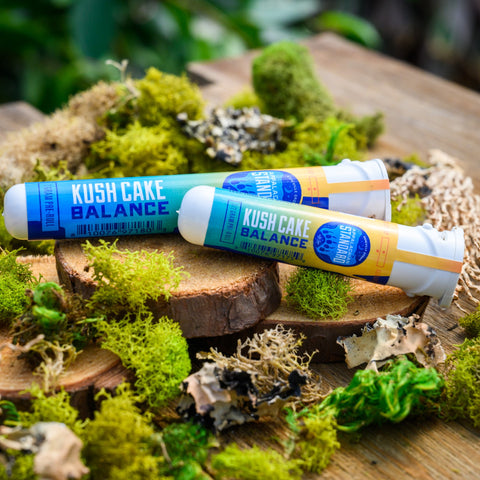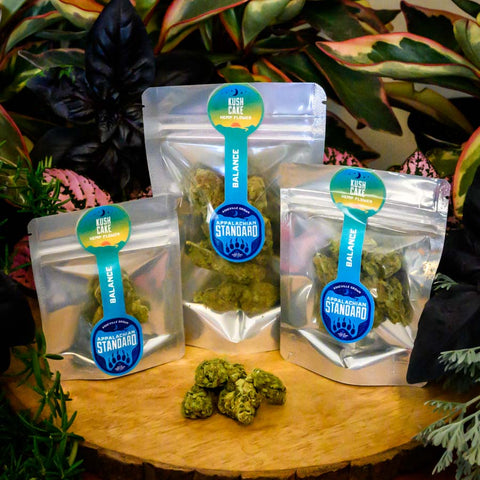 Appalachian Standard
Kush Cake Hemp Flower
Kush Cake Hemp Flower falls into our Balance Collection as a hybrid. 
Cultivar Profile
Its plant structure is strong and sturdy with frosty flower buds that are delightfully dense with a resinous structure, delicious green hues, vibrant orange pistils and a down-home aroma of sweet vanilla and earthy undertones. With its high CBD content and low THC levels, this cultivar delivers a calm and clear-headed experience—perfect for unwinding with total clarity.
Kush Cake Hemp Flower is cherished for its potential therapeutic benefits and can provide relief from stress, anxiety, and mild discomfort, which we all need every once in a while.
Usage and Suggested Serving
Anytime of day: 1 gram per day or as needed
Cannabinoid Highlights
12.17% CBD
13.18% Total Cannabinoids
Contains: THC-A
Genetics: CBD Cake x RKD

*Appalachian Standard's premium hemp flower is third-party tested for quality and purity and grown without the use of chemical pesticides, making it an ideal addition to your daily routine. All products are grown and processed in-house by us, from seed to sale.*
Interested in learning even more about hemp babies, and elevating the vibe? Check out our Instagram and TikTok.
Disclaimer
This content is not intended to be a substitute for professional medical advice, diagnosis, or treatment. Always seek the advice of your physician or other qualified health provider with any questions you may have regarding a medical condition. No guarantee of passing a drug test. All hemp products are grown without pesticides.