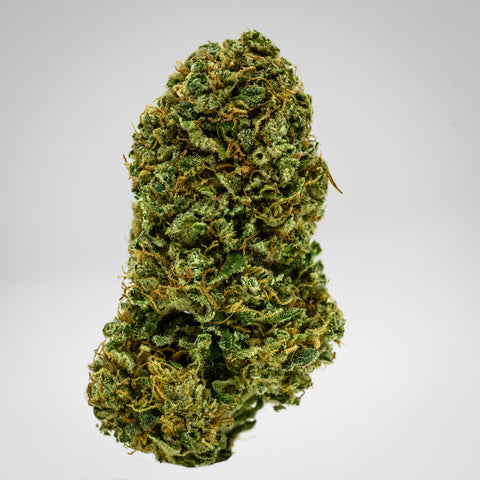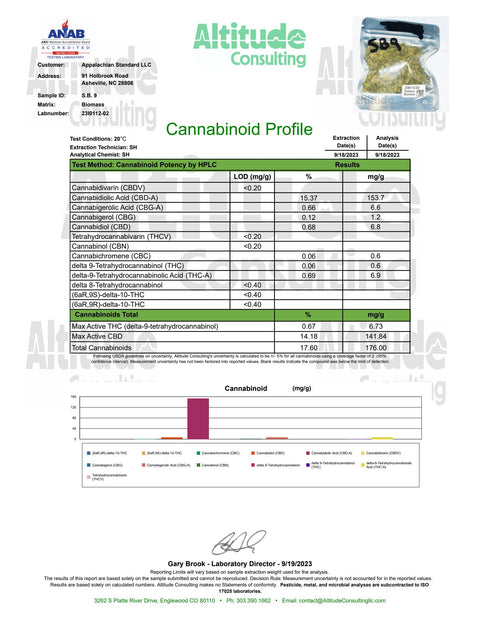 Appalachian Standard
Sour Brulee Hemp Flower
Sour Brulee Hemp Flower falls into our Balance Collection as a hybrid. 
Cultivar Profile
Your flavor bliss starts here with Sour Brulee. Lightly dusted with powdered sugar, Sour Brulee is a super kiefy cultivar that looks like it was grown in a candy factory. Its aroma is a perfect match providing super sour and sweet citrus notes with warm caramel undertones. It has a delightful sour tang that dawdles on your tongue. The smoke is crisp, like a burst of air from opening a can of sparkling water. Sour Brulee is your golden ticket to relaxation.
Sour Brulee Hemp Flower has a diverse cannabinoid profile making it a great choice for anytime of day. It provides the ultimate calm during high-stress situations helping with mental clarity and focus.
Usage and Suggested Serving
Anytime of day: 1 gram per day or as needed
Cannabinoid Highlights
14.18% CBD
17.6% Total Cannabinoids
Contains: THC-A
Genetics: W19 x GG#4

*Appalachian Standard's premium hemp flower is third-party tested for quality and purity and grown without the use of chemical pesticides, making it an ideal addition to your daily routine. All products are grown and processed in-house by us, from seed to sale.*
Interested in learning even more about hemp babies, and elevating the vibe? Check out our Instagram, TikTok and Facebook!
Disclaimer
This content is not intended to be a substitute for professional medical advice, diagnosis, or treatment. Always seek the advice of your physician or other qualified health provider with any questions you may have regarding a medical condition. No guarantee of passing a drug test. All hemp products are grown without pesticides.