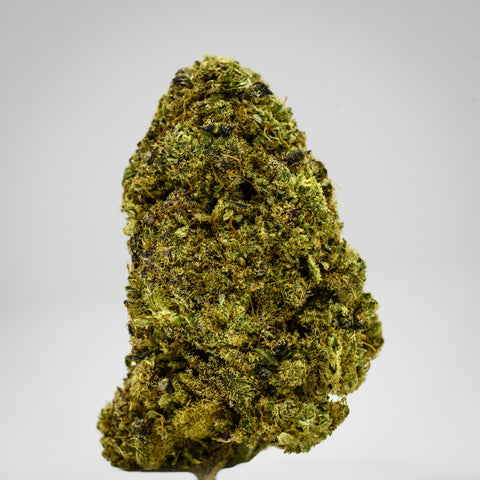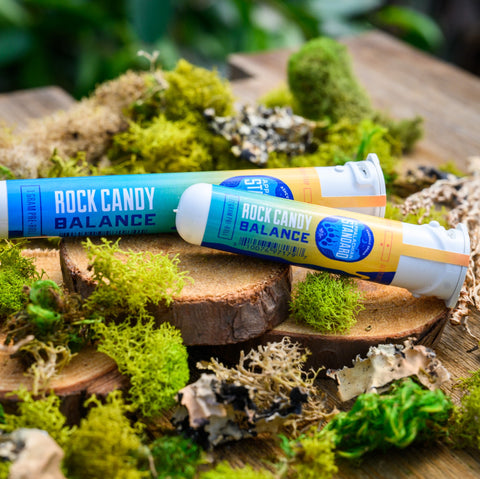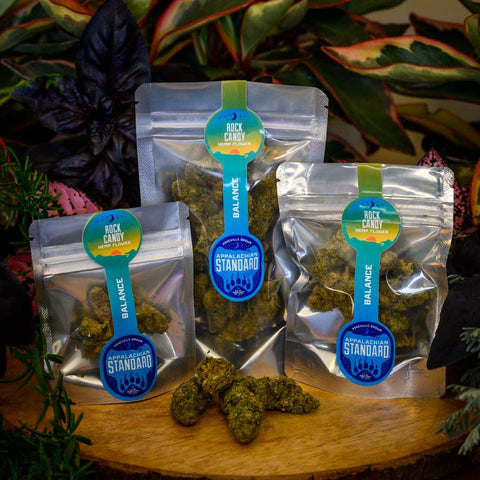 Appalachian Standard
Rock Candy Hemp Flower
Prepare to be captivated with visually stunning, crystalline buds that sparkle like precious gems. The buds boast a dense and resinous structure, delicious green hues, vibrant orange pistils and a delightful aroma. Immerse yourself in the delightful aroma, where the sweet essence of citrus dances with a subtle hint of spice.

The harmonious balance of relaxation and mental clarity as Rock Candy's well-balanced hybrid nature can gently ease stress, anxiety, and mild pain, without causing too much sleepiness. This versatile cultivar is your ticket to tranquility, providing a blissful escape that embodies the essence of the Appalachian Mountains. Enjoy the refreshing flavors of Rock Candy available as pre-rolls and fresh flowers.
Usage and Suggested Serving
Anytime of day/1 gram per day or as needed
Cannabinoid Highlights
11.58% CBD
12.69% Total Cannabinoids
Contains: THC-A
Genetics: (CBD Candy x RKD)

*Appalachian Standard's premium hemp flower is third-party tested for quality and purity and grown without the use of chemical pesticides, making it an ideal addition to your daily routine. All products are grown and processed in-house by us, from seed to sale! 
Disclaimer
This content is not intended to be a substitute for professional medical advice, diagnosis, or treatment. Always seek the advice of your physician or other qualified health provider with any questions you may have regarding a medical condition. No guarantee of passing a drug test. All hemp products are grown without pesticides.